"So you came to flaunt how rich you are, living among all these amazing people", commented LC Jain when i met him physically the last time in Bengaluru. I had taken an amazing voluntary network coordinator with me to meet him. I had visited him couple of times earlier, once met his wife, Devaki, briefly when I had been to his place for lunch with my wife. Among the many materials he had sent me as reference for my work were one lecture by her. She was charming when we met and made great sense when I read her lecture. In 2006, when Dharampalji died he sent a personally written note for the memorial meeting we organised in Chennai. When he passed away in Delhi, it was a personal loss because I learnt much even within the short duration.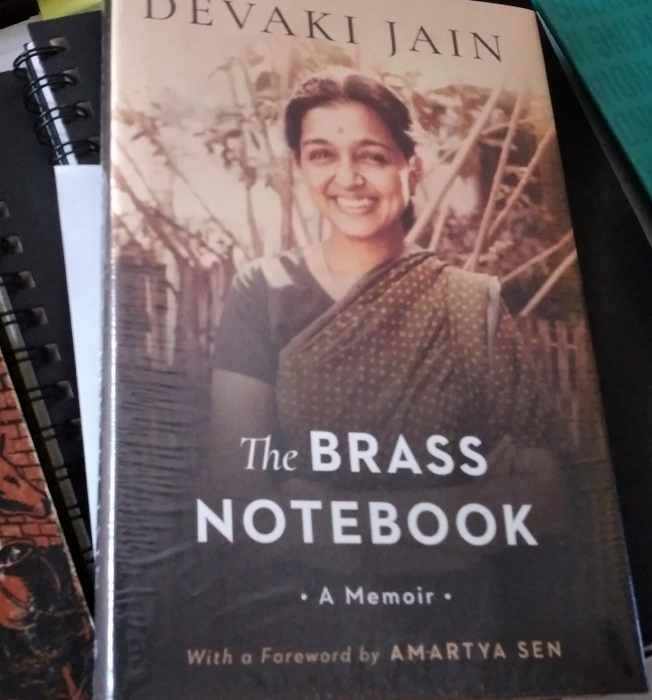 So, when I ordered this book it was with an expectation that was personal as well as professional. It arrived yesterday and I haven't put it down yet.

What a remarkable life! It is one thing to be born into an upper class south indian family with privileges as a girl, it is expected in this case that you will be impacted by the culture and surrounding, both limiting and empowering. There are so few who rebel from that clutches of successes and imprisonment. Even fewer who dare to take live in their stride and live it queen size. Devaki Jain is phenomenal.

Her matter of fact writing has avowed literary figures, giant of intellectuals, national leaders, rebels, Noble laureates appear and disappear as side cast in a remarkable sequence of human engagement, full of life and zest for it.

India attaining Independence, Gandhi assassination and her father's meeting with him just the day before, Nehru's orientation to Soviet way of politics and the political response, the economic relevance of the boodhaan movement and the long walk of Vinobha, the emergency and Janata experiment, Africa and it's post colonial struggles, the global 'south women' and their bonding and sharing, all worthy of volumes of memoirs i am sure are said as a backdrop for romantic engagements, human dialogues, kisses and child-birth, oil baths and swimming suits, accidents and trouble-shooting, getting caught in strange situations and stepping out of them, dialogues... everywhere through this remarkably fast paced book is the continued spirit for life and simple aesthetics of trying to make the most of it, a passion for love and life to all of humanity.

There is no pretension or preachiness, only a sharing with honesty and matter of fact. I felt like an elder sitting and sharing her life story with much laughter interspersed. I think this is the most remarkable memoir of this year to my knowledge, and i have used the best part of the pandemic to sitting at home reading books and gaining weight.

This will be my choice of gift to all the young women around me, particularly from the upper class south indian english educated privileged backgrounds around me in south Chennai. Many of whom don't even dare to imagine a life half as adventurous as Devaki did, sacrificing their rebel spirit in the altar of parental reverence and spousal commitment. If this book can create more imagination, it can lead to better leaders emerging in our midst.

The images and words that I am left with as i put the book down, is a kiss in a dark alley in Delhi, a hand that clutches life of love struggling to breathe. My respect to late Sri Jain goes many more rungs higher even as i hopelessly am in love with his wife now.