Consulting
Conceptualizing, Re-orienting, Building, Operationalizing, Systemizing, Trouble Shooting and Reviving Organizations to equip them towards a sustainable vision and socially responsible, ecologically sensitive and peaceful organizational work.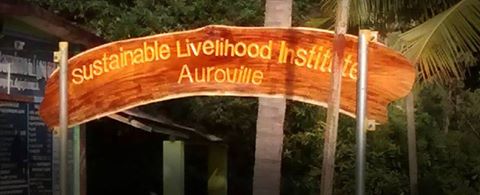 Most Recent Institution Building Consulting (on going): Conceptualizing, Creating, Designing and Operationalizing the Sustainable Livelihood Institute as a joint venture between Tamilnadu Government and Auroville Foundation.
Development Consulting / Review / Assessment
The second largest number of our projects are under this category. We are often under contractual obligations to not reveal the client identity or project output, however, wherever possible we have tried to share the processes and learnings in the knowledge section of this website.
Conservation work in tsunami hit regions
Performance Appraisal for the Community Information Centre, Kuppam
Sustainable Access in Rural India
Panchayat Initiative to Build a Sustainable Local Economy
Management Reorganising and Process Design
Creation of Organic Food Consumers Network
Facilitating building a Network for Rural Supply Chain
Building Organisational Vision & Mission and Re-alignment of Organisational Processes
Knowledge Systems Consulting for a Technology Innovation Project
Organisation Development Consulting
The ecological predictions, economic uncertainties and social unrest all around often freezes activity if one were to factor them into organizations' objectives as a whole. However, to ignore these phenomena is no longer an option and is akin to living with the 'emperor's new clothes'.
A balance in organizational development is necessary for organitaions to create and sustain self-worth that also carries a market need an ensures a peaceful and conscience life for the promoters and share holders. Crumbling ideas of economics and business management beg newer forms of institutional and organiation evolution that stems from a deeper dialogue,a  dialogue on values and ethos,a dialogue that can create new institutional designs and structures that can in turn build a better world.
The organizational development consulting work with Samanvaya team is a co-learning experience whereby every business / institution / organiation is encouraged to evolve its own business theory and practice, its own unique place in the world and through that to define a purpose that is not destroying the world, but, creating a newer better one.
Most Recent Organizational Developent Consulting: Coming up
Research

Purpose of research is to further knowledge that shapes action. However, the starting block of research often is set based on a pre-determined action that needs to be achieved for betterment of commercial, power centered and / or identity retention objectives. Research may start without a purpose of final end and only as a quest to know and become aware. And when the awareness can in turn inform knowledge and the knowledge with awareness shapes action, the action is whole in its ability to align with and support the global necessity.
Recent Research Work: Status Report on the Implementation of the Forest Rights Act in Tamilnadu State, June 2017 FRA Report Final-vrinda-edite

Past Work
A majority of our projects come under the category of research and study and the output of the same are the publications. Wherever the studies are not under copyright or contractual obligations, we have shared them. In other cases we have tried to share our insights and experience through articles, which are presented in the learning section. The following are a broad list, we will be updating each of these with the latest inputs and insights and whatever we are doing in that space today slowly.
LenDev – Learning Experiences in Endogenous Development Study
Impact of Rural ICT on women, A Survey
Textbook Content Analysis
Dharampal Archival Compilations
Gita of Waste – A study book on waste management for children
Livelihood Initiatives in post- tsunami efforts, a study
Research studies on Rural health scenario and Support system for rural aged in Tamil Nadu
Compiling over a decade's work of a Development Organisation
'Chennai Cares' – Study on Social Initiatives in Chennai city; Study on Status of Charitable Old Age Homes
A Study of the Coastal Conservation Linked Enterprises by CELL Network members
Challenge Mapping of Rural Households
Social Initiatives by Native Communities
Enhanced documentation of the Knowledge Building Workshop on Mutual Insurance
Documentation of post tsunami agricultural land reclamation using organic farming practices
Education
Contemporary Gandhi:  Singular focus of education is often projected as that to gain employment, obsession with this has created a value-bereft system, where the students are trained to compete, develop greed, propel themselves at the cost of others, individualize successes and become a celebrity, eventually to be enslaved and become part of a greedy few.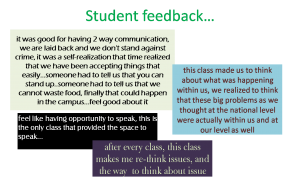 This course looks at the world of  'career' (or what is presented as the singular career to youth) and makes them face some fundamental questions about their needs, happiness and if there was a way one could escape such an enslavement. It helps students to imagine and acknowledge and eventually work towards applying and enjoying multiple ways of learning and living. It places values and contentment, peace and individual choice to be free over that of a collective prosperity of a structured and enslaving market place, it aims to provide a bearing of justice and peace over that of greed and aggression to the students. 
Recent Programmes: An Elective Course on Contemporary Gandhi for Students of B.Tech at IIIT, Sri City, Andhra Pradesh, Jan – Apr, 2017
Select Client List
The following is a chronological (well, not always, some of them we continue to work with even today, some we have long since lost track of as well) list of clients that Samanvaya has worked with in the past 22 years.
Centre for Indian Knowledge Systems, Chennai
CIOSA Network, Chennai
COMPAS Network Asia, Chennai
Covenant Centre for Development, Madurai
CR Biz, New Delhi
DHAN Foundation, Madurai
Gandhigram Trust, Gandhigram
LEAD India, New Delhi
MIT, Boston, U.S.A.
Multiversity, Goa
Organic Farming Association of India, Goa
FAO, New Delhi
Practical Action, Colombo, Sri Lanka
SIDH, Mussoorie
Sri Sarada Ashram, Ulundurpet
Tamilnadu Organic Farmer's Movement, Nagapattinam
TeNet Group, IIT-M, Chennai
Third World Network, Penang, Malaysia
ICRISAT, Hyderabad
Auroville Village Action Group
INAFI, Madurai
Pitchandikulam Forest, Auroville
Auroville IRD
Foundation for Revitalization of Local Health Traditions (FRLHT), Bengaluru
Sangamam Trust, Auroville
Ekam Foundation, Chennai
Upasana Design Studio, Auroville
ASSEFA, Madurai
Sustainable Livelihood Institute, Auroville
Ramasubramanian, Chief Samanvaya has also been invited to be in the panel for several Government agencies as a Consultant. These include
State Planning Commission, Government of Tamil Nadu
State Institute of Rural Development & Panchayati Raj, Government of Tamil Nadu
National Institute of Rural Development (NIRD), Government of India
National Rural Livelihood Mission (NRLM), Government of India
Tamil Nadu State Rural Livelihood Mission (TNSRLM), Government of Tamil Nadu
World Bank, New Delhi